About Us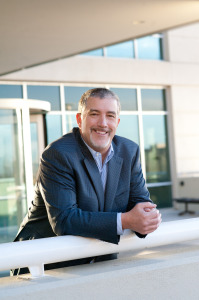 TSP Watchdog provides members with information and tools they can use to make adjustments in their TSP accounts based on market conditions.
Our trend following system responds to actual market movements and lets members know when we believe they should get out of the markets. Our goal is to alert members early enough to avoid major losses. We also provide guidance to help you stay invested as long as trends remain positive – nobody likes jumping out early and then watching the market continue to rally.
The man behind our unique TSP investment strategy, which we call Watchdog Investing, is Scot Barringer. Before he began publishing the weekly Watchdog commentary for clients and subscribers to alert them to significant trend changes in the markets, in 2013, Scot spent almost 30 years managing investments for clients.
He started his career as a stockbroker with the California firm of Bateman Eichler, Hill & Richards, Inc. in 1985 and became the youngest Vice President in the firm's history.
In 1988

, Scot founded his own broker-dealer, Barringer Ryan & Company – one of the early entrants to the independent broker community.
In 1992

, Barringer Ryan & Company merged into Brookstreet Securities, where Scot remained as a Senior Investment Advisor for 15 years.
In 2011

, Scot co-founded the Federal Employee Benefits Center – bringing Watchdog Investing to the management of TSP accounts for the first time.
In 2014, Scot founded TSP Watchdog.

In that same year, he also founded the Federal Employee Retirement Center, a not-for-profit company that provides benefits education to federal employees.
In 2016

, Scot joined WestPark Securities, Inc.
Today

, he focuses his investment advisory and retirement planning practice on the special needs of federal employees.
Between his private clients at WestPark Capital and the subscriber base of TSP Watchdog, Scot currently provides investment insight, advice and direction to thousands of investors.
Scot is married and splits his time between Pinehurst, NC and Denver, CO. He has called Colorado home since 1989, living in Aspen and Evergreen before moving to Denver.
He is an avid sports fan – and remains loyal to his hometown Boston Red Sox, New England Patriots, Boston Celtics and Boston Bruins. His love of sports has led him to coach youth sports over the years – baseball, football, basketball, soccer and hockey. He finds great joy in teaching young athletes how to apply the lessons they learn on the field to the rest of their lives.
Scot also loves reading – enjoying fiction, personal development and financial topics. On weekends, you can often find him working on some type of "building" project around the house. He goes to church on Sundays and is active in his faith.
In addition to his traditional investment practice, Scot is a licensed life insurance agent (Colorado resident license #94275) with a focus on unique and empowering "living benefits" life insurance strategies.